Octocon is Heading to
The Gibson Hotel!
7-8 October 2023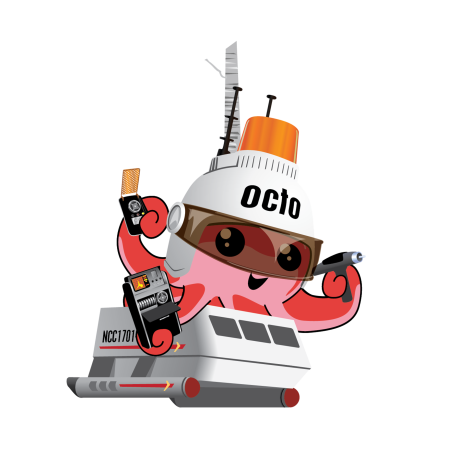 Where is Octocon 2023 Venue?
Octocon's 2023 venue, The Gibson Hotel in Dublin 1, is located in the Point Square beside the 3 Arena, with the Luas right outside its front door.
The venue's address is: The Gibson Hotel, Point Square, North Dock, Dublin, D01 X2P2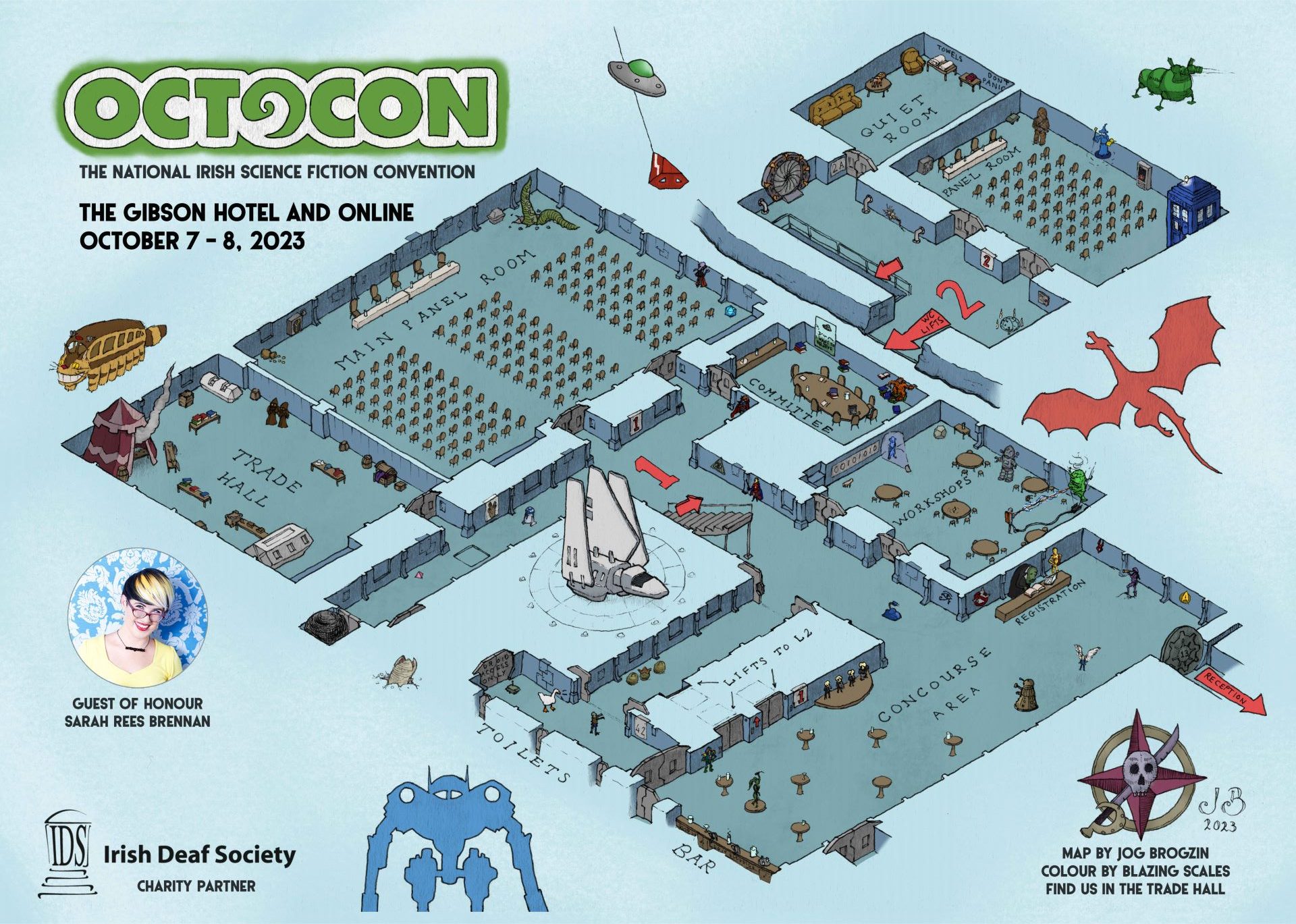 Our Venue Map
Our mapmaker Guest, Jog Brogzin, has designed a full colour map of the venue.
Click image to enlarge and find your way around Octocon 2023.
There and Back Again by Luas
The easiest way to get to The Gibson is by Luas tram, with the Red Line 'The Point' stop right outside the hotel.
To connect with the Luas Green Line or O'Connell Street: going there from 'Abbey Street' stop and back again from 'Marlborough Street' stop.
Dublin Bus
Dublin Bus website has a map of bus routes and stops that serve 3 Arena, a two minute walk from the Gibson Hotel: View bus route map and stop locations.
Buses from the Airport
Bus routes 702 / 703 and Dublin Express 784 from Dublin Airport all stop within 3-5 minutes walk from the Gibson.
The Aircoach stops on O'Connell St. with an easy Luas connection (see above).
Coach, Dart, and Train
From Busáras Central Bus Station or Connolly Train Station, take the Red Line 'Busáras' Luas stop to the 'The Point' stop outside the hotel.
From Heuston Train Station, take the 'Heuston' Luas stop.
Ferry Ports
Arriving by Car
Parking in Dublin City Centre is expensive, but preferential rate car parking is available at The Point Square Car Park, accessed by the rear of the hotel. The rates are listed below, and you will need to combine at least two of them for a full-day convention. The car park closes at midnight.
Resident overnight rate €16
Conference rate €12 from 8am until 6pm
Hourly rate €4
See driving and parking directions on their website:
Directions to the Gibson Hotel | The Gibson Car Park
Where to Stay During Octocon?
The Gibson Hotel
https://www.thegibsonhotel.ie/
We have arranged a convention rate for a limited number of rooms at the Gibson Hotel on Saturday 7th and Sunday 8th of October from €225.00 per room per night, inclusive of full Irish breakfast.
Note: Octocon's booking link for the Gibson is now closed.
Hostels in Dublin City Centre
For those on a budget without any mobility issues, these hostels came highly recommended:
You can search Hostelworld for other hostels around the city centre, available on the days of the convention.
Alternative Accommodation
We appreciate that budgets vary and understand that many members may use their own preferred methods to find accommodation to suit themselves. We encourage members to do what's right for you and look forward to welcoming you at the convention.