Join the Octocon Team!
for the National Irish Science Fiction Convention
7-8 October 2023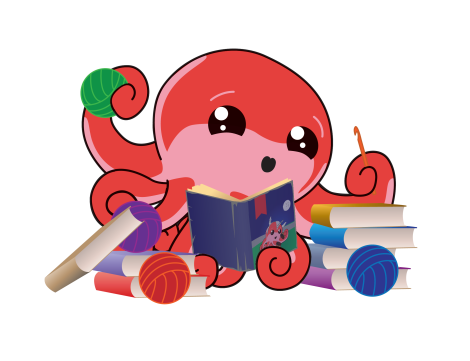 We're currently recruiting for some new members of the team to help us make Octocon 2024 as amazing as it can be. There are three areas we're looking for people to join in: Comms and Social Media, Publications and Art, and Outreach (Other conventions and Sponsorship).
Once you've read the role descriptions, email with your application to join the team, or questions about what a role might entail.
Go raibh maith agaibh,
Paul (Chair, 2023-2024)
Octocon 2024:
Comms and Social Media
Comms Manager
Duties include:
Liaising with Chair to create a marketing schedule for Octocon 2024
Liaising with Publications Officer and Artist on materials and illustrations for marketing purposes
Liaising with Programme Director on promotion of Programme items and on the development on Octocon Presents content
Liaising with Web Designer to coordinate website content
Managing the Social Media team
Attendance and participation in the Octocon Committee
Reports to Chair
Social Media Team
Duties include:
Marketing of Octocon via social media platforms
Maintaining an agreed tone of communications on social channels to create a uniform voice
Responding to queries about Octocon in a professional and timely manner
Reports to Comms Manager
Multiple people required
Publications and Art
Artist
Duties include:
Creation of artwork for use in Publications
Creation of artwork for use in Social Media, in a similar style
Creation of artwork for use on Members' name badges
Creation of artwork for streaming
Liaise with Publications Officer
Liaise with Comms Manager
Liaise with Virtual Manager on streaming requirements
Please note: Art is required for both print and digital use
Reports to Chair
Publications Officer
Duties include:
Creation of the Octocon booklet
Liaise with Artist on the creation of promotional materials (i.e. bookmarks, posters)
Liaise with Programme Director on content for booklet
Liaise with Guest Liaison on content for booklet
Liaise with Sponsorship Officer on any relevant sponsors to include in booklet
Attendance and participation in the Octocon Committee
Reports to Chair
Outreach
Sponsorship Officer
Duties include:
Warm-calls to previous partners of Octocon for funding or benefit in kind opportunities
Cold-calls to relevant potential partners for funding or benefit in kind opportunities
Identify and submit grant applications on behalf of Octocon
Liaise with Treasury Team to identify the needs of the convention
Liaise with Programme Director to identify areas of need regarding materials
Liaise with Virtual Manager to identify areas of need regarding tech and equipment for streaming
Liaise with Trade Officer on available space for Sponsors
Liaise with Publications Officer on booklet to ensure inclusion of all relevant sponsors
Attendance and participation in the Octocon Committee
Reports to Chair