Join Octocon
The National Irish Science Fiction Convention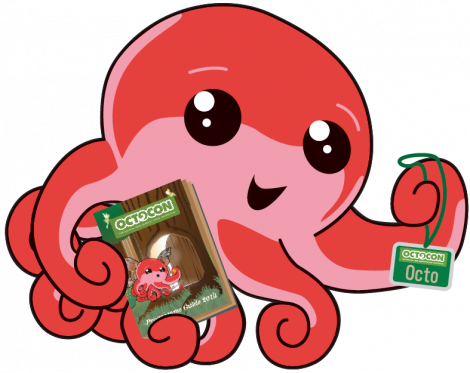 Why a membership and not a ticket?
Octocon uses a membership system, as it is run by Members for Members. So you are not just buying an entry ticket, you are becoming a member of the Octocon community. Which means members get input to the process, from suggesting events and panels as well as being on panels.
Sign up now for Octocon 2023
Our Membership Levels (Full Weekend)
Friend – €100: Our highest rate of membership offers full access to everything, both in person and online.
It also offers the opportunity to give back to Octocon and help keep our prices down for others who might not be able to attend otherwise.
You will also receive a named thanks in the programme book.
Adult – €60: This offers full access to Octocon, both online and in person
Concession – €40: A discounted full access rate for all to whom it applies ie OAPs, students, unwaged etc.
YA (young adult) – €20: A special full access rate for 13-21year olds.
Child (under 13): Free access when accompanied by an attending adult or guardian.
Virtual and Supporting – €20: A supporting membership will give you access to all our online content.
This can also work as a deposit if you want to pay for your membership in installments and upgrade your membership via the membership portal.
Buy four memberships, get the fifth one free!
Refunds are available under mitigating circumstances at the Convention's discretion, on a case-by-case basis only. If you are unable to attend Octocon, you may transfer your Membership to another person. Email to arrange this transfer.
Day Memberships (Saturday or Sunday)
Adult (22+) – €35
Young Adult (13-21) – €10
Children (under 13) – FREE
(Must be accompanied by an adult member)
Concession – €25
If you have any questions about membership, please contact .
You can check your membership or choose to upgrade it through our 2023 membership portal.
We look forward to seeing you there!